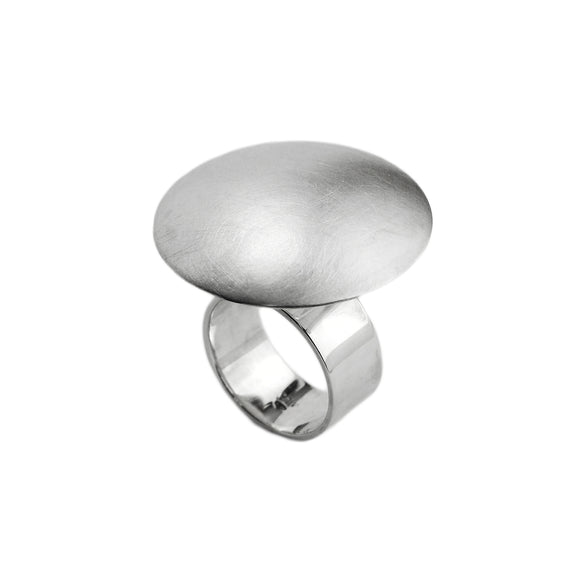 Sale
Sale
Advice for your online jewelery purchase
Jewelery is particularly well suited to buying online as it is a small product that is easy to order at home and try on.
It may be helpful to keep a few things in mind before your jewelry purchase online.
When you want to treat yourself to a new piece of silver jewelry
A piece of silver jewelry is a fantastic gift to give yourself when you have fulfilled something or need a boost in everyday life.
In addition to finding "your" piece of jewelry, it can be good to think about the context in which you want to wear the piece of jewelry.
An everyday piece of jewelery should fit and feel good, it should not get in the way when you are working.
A piece of party jewelry should stand out and be seen.
Fit and feel on the body are also important.
Please read our size guide for different types of jewelry

When you want to give a piece of jewelry as a gift
Jewelry is the perfect gift.
A selected piece of silver jewelry is a personal gift that is loaded with memories and that lasts over time.
Visit Mila Silver's gift guide with jewelery divided into different themes.
Here you will find, among other things , Jewelry for love , morning gifts , jewelry for the student .
There you will also find more detailed information and advice for your gift purchase.
Fit & size
A piece of jewelry should fit well and feel good against the skin.
Before your purchase of a new piece of silver jewelry, read the description carefully. Width, thickness and diameter.
Compare with jewelry you have at home or measure your body.
You can also read the Size guide for jewellery.
Silver jewelery is durable and can be worn in everyday life. You can wash dishes, exercise and shower with your silver jewellery.
Order home and try on a new piece of jewelry. With us, you have an open purchase for 30 days.
Order a piece of jewelry and try it on
Our goal is for you to find a piece of jewelry that you really like and that you will use for a long time.
That's why we offer open purchase for 30 days so that you can try the jewelery at home in peace and quiet.
Feel free to contact us for advice and guidance before your order.
info@milasilver.se | 0705-347316
Silver jewelery from Mila Silver - a sustainable investment
Real silver jewelry is not something that is used up and thrown away after a while. High-quality silver jewelry from Mila Silver lasts over time. Hopefully throughout life.
Did you know that we fix and polish jewelry bought at Mila Silver?
See your jewelry purchase as a sustainable investment.
Invest in timeless design and a good fit and you will have a piece of jewelery that you can use for many years to come.
Do you want to read more about how to take care of your silver jewellery?
Visit Care advice for silver jewelry .
/ Mila Silver