Closest to your skin.
Close to your heart.
Always there. 
Welcome to the world of Mila Silver.
Swedish jewelery design made by passion and heart.
Mila Silver, a Swedish jewelery brand with a focus on stylish design and personal combinations. All jewelery can be combined and varied for personal looks.
Mila Silver's jewelry is made in 925 sterling silver and 18k. gold with elements of precious stones and pearls.
Mila Silver was founded in 2009 by Maria Laakso. With over a decade in the jewelry industry as a retailer and designer, Maria has for some years now fulfilled the dream of making Mila Silver into her own established jewelry brand.
Mila Silver's jewelry is sold via its own platform directly to customers in Sweden and around the world.
New design is developed in Mila Silver's workshop in Båstad. The workshop is an experimental place where new ideas are tested and become physical samples.
Production is based in Sweden and Poland. Read more about Design & manufacturing | Environment & sustainability .
I am inspired by details in nature, architecture and shapes.
Over time, humans have also become a great source of inspiration and driving force.
I have realized the importance of jewelry to many people and how important symbols they can be. I want every piece of jewelry that leaves my studio to be elaborate and maybe that particular piece of jewelry will mean something to someone.
I work more and more on weaving messages into my design.
It could be a symbol or a thought I've had during the design process. The piece of jewelry takes on a deeper meaning and can serve as a reminder to carry through life. Thoughts behind the design are described in my collections .

I have always thought that silver is the most beautiful precious metal. Modern and timeless at the same time. A piece of silver jewelry can be worn through generations. It can be cooked, polished up and melted down. The lifespan is thus infinite.
/Maria Laakso
Mila Silver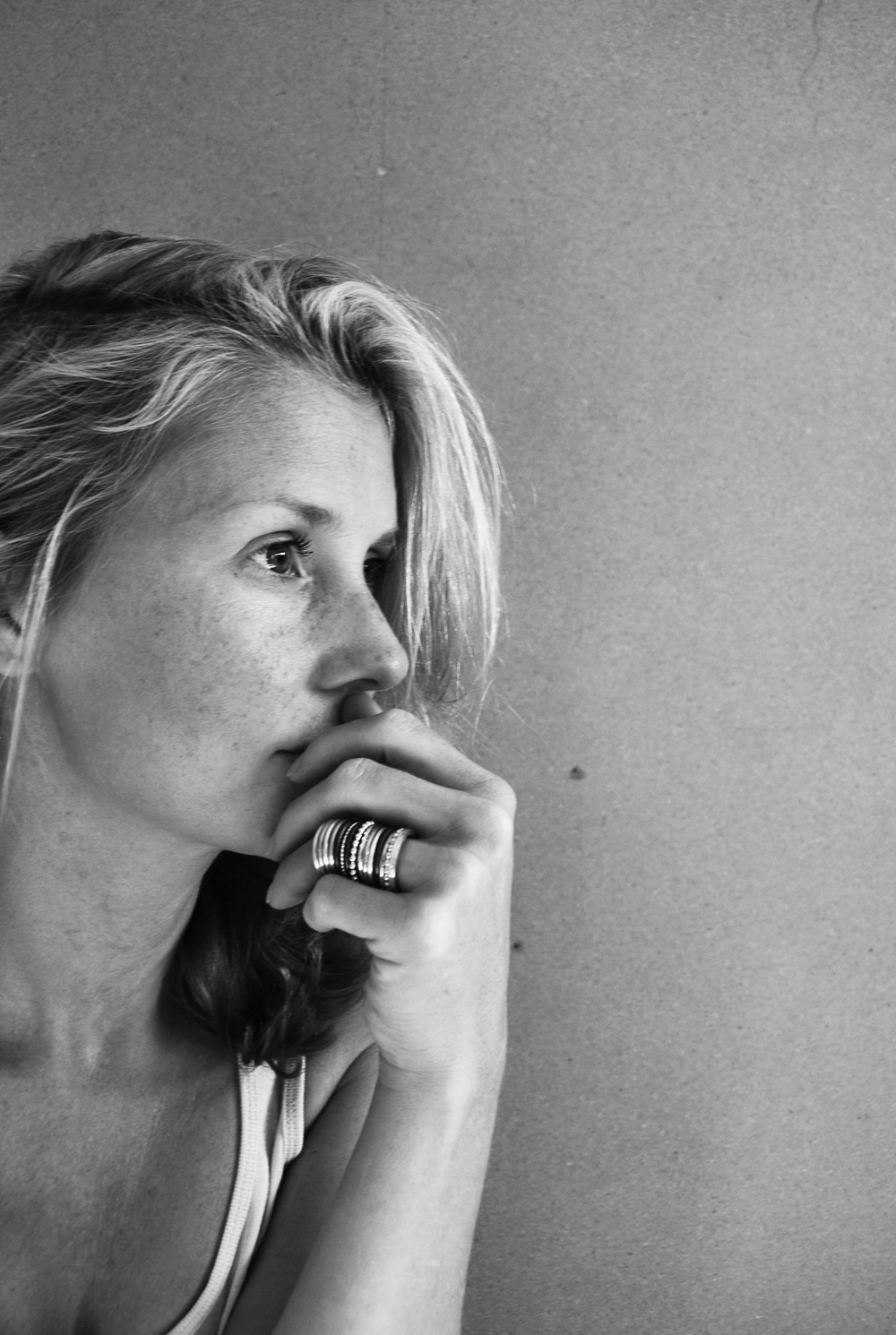 Maria Laakso, designer & owner Mila Silver