Try the ring on before engraving
Order the ring(s) without engraving to try.
Return the ring(s) with the prepaid return shipping slip and state on the return form that you want the ring engraved.
Buy for the engraving online and refer to the return.

Order new ring + engraving
Do you want to order a new ring and have it engraved right away?
Make the purchase of the ring and the purchase of the engraving .
We deliver the ring when it is engraved and ready.
Please note that an engraved ring cannot be exchanged or returned.
Not sure about the ring size? Order the ring without engraving and try it on first.
Engrave a Mila Silver ring
Do you already have a Mila Silver ring that you want engraved?
Send the ring to us and let us know in the return that you have ordered an engraving.
Buy the engraving online.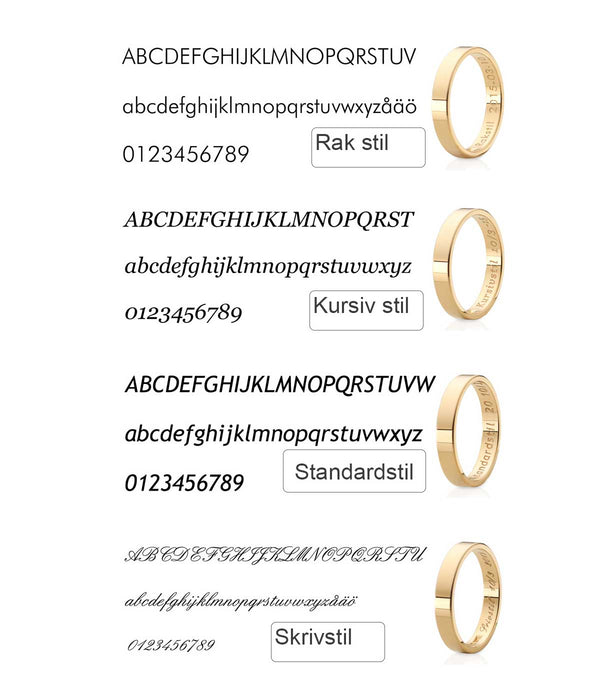 Typeface engraving
Get your text engraved in these different fonts.
If you want to add a symbol - see the symbol image in the article Internal engraving .
Font, possibly You indicate the symbol and text to be engraved at checkout.