How it works
How it works
How it works
How it works
From idea to finished sample
Mila Silver's jewelery designs are produced in her own workshop.
Through the physical manufacturing, designer Maria Laakso receives a finished sample where proportions, fit and design become clear. This is an important part of the design process because the goal with each new piece of jewelry is to remain in the range for a long time.

Traditional methods
Mila Silver's silver jewelery is made using traditional methods such as casting and traditional silversmithing.
Each piece of jewelry is cut and polished by hand by skilled manufacturers in Poland and Spain or by Maria herself in Mila Silver's workshop.
Our materials
All silver jewelery from Mila Silver is made of 925 sterling silver. It is the official and approved quality for silver jewellery. The silver content is 92.5% pure silver, the remaining percentage is residual metals so that the jewelery is hard and durable.
925 silver is declared in silver jewelery with the stamp 925.
Gold jewelery from Mila Silver is made from 90% recycled gold. Our gold jewelery and silver jewelery with diamonds are manufactured in Sweden by Guldbolaget.
Our diamond jewelry contains ethically lab-grown diamonds and natural certified diamonds. The natural diamonds are approved according to EU regulations 2368-200 and in accordance with the Kimberley process.
/ Mila Silver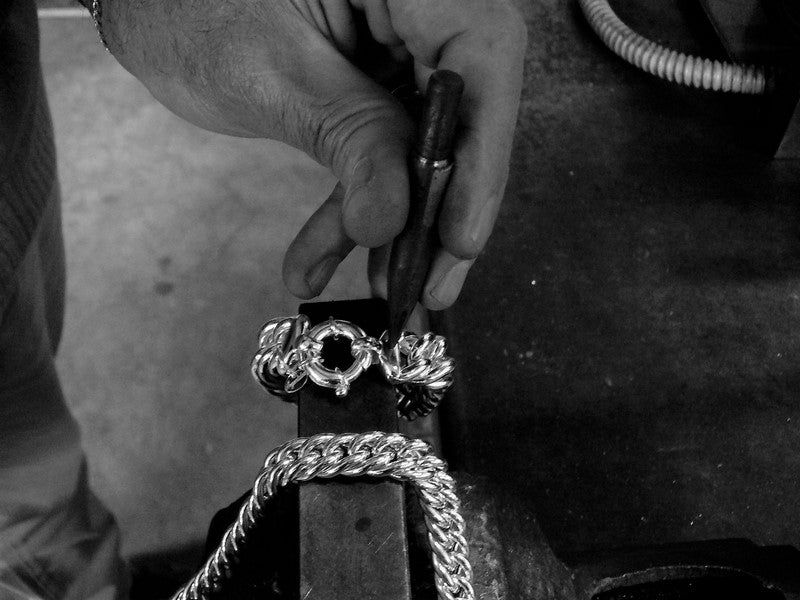 Discover jewelery from Mila Silver