The work on environmental and sustainability issues is a natural and ongoing effort within Mila Silver. Here, we explain the rationale behind the choices we make and how they impact both people and the planet.



Renewable materials
A piece of jewelry in genuine silver (925 sterling silver) is not only durable but also renewable. A silver jewelry can be repaired and polished, melted down and remade. Its lifespan is thus infinite.

The gold used in the production of letter charms and rings is 90% recycled. The diamonds we use for our diamond jewelry are either lab-grown diamonds or natural diamonds that are certified according to the Kimberley Process. Read more here.
Sustainable jewelry design
The design of a product is extremely important when we talk about sustainability.
Mila Silver avoids launching jewelry based on seasons or trends. New designs are released when they are thoroughly developed and ready, with a future in the collection.
Combining jewelry to create new looks is also an approach that contributes to a more long-term and sustainable consumption.
Mila Silvers' clean and timeless design allows for great versatility and long-term use. A piece of jewelry purchased several years ago can be combined with one of this year's
new arrivals
.
Repair, Polishing & Recycling
We want silver jewelry from Mila Silver to have a long life!
That's why we offer
repair and polishing services
for jewelry purchased from Mila Silver.
Sometimes, there are leftover scraps during the design process.
Mila Silver creates new models and limited edition releases from these pieces, thereby crafting completely unique jewelry through recycling.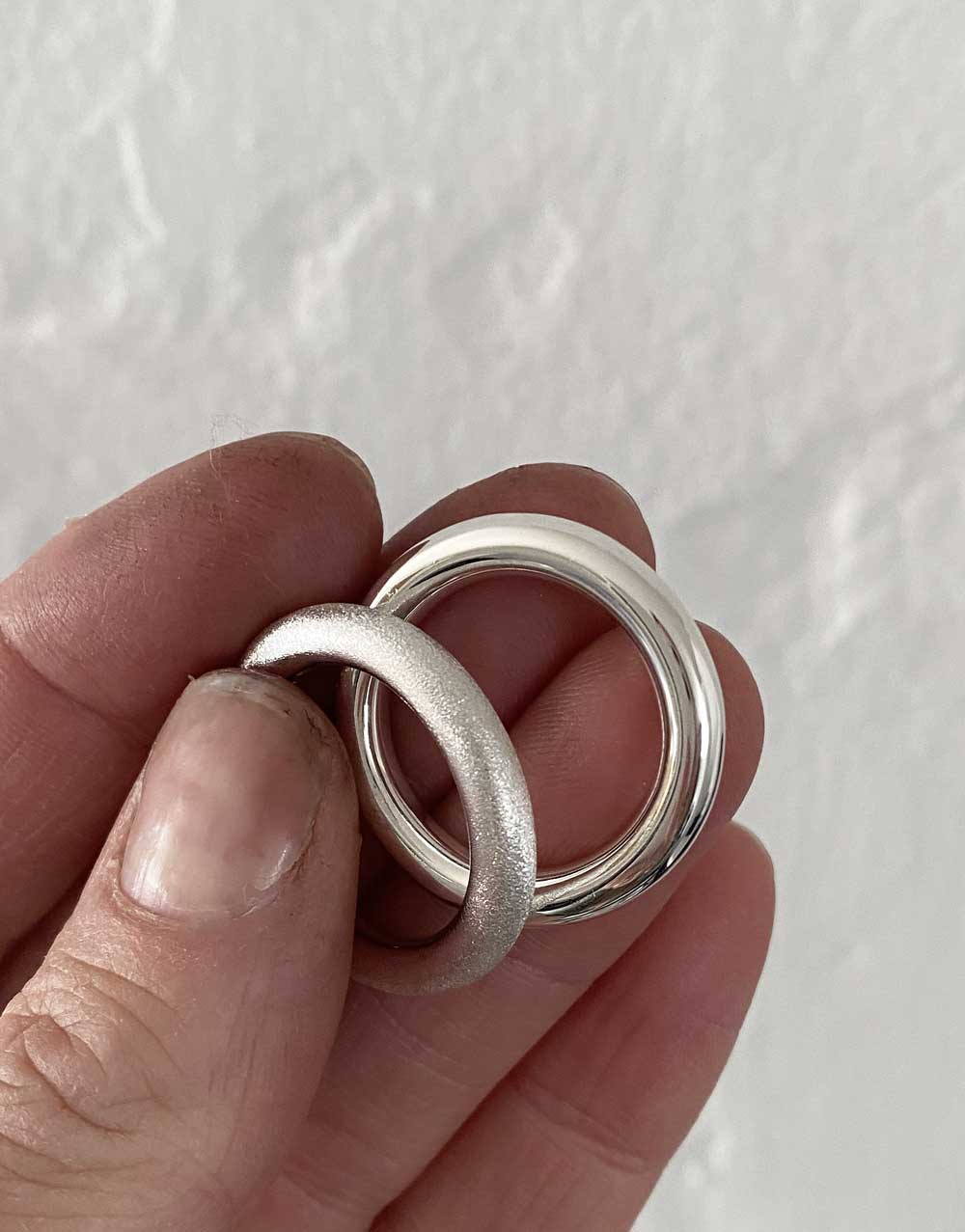 We repair and polish jewelry purchased from us.
Manufacturing in Europe & Sweden
Our jewelry production is located in Sweden and Europe.
Thanks to nearby manufacturing and a small number of involved partners, we cut long-distance transportation (resulting in lower carbon emissions) and create a streamlined and efficient production process.

Environmentally friendly shipping packaging & boxes
Mila Silvers' jewelry is delivered in boxes made of FSC certified cardboard and water-based glue. The boxes are manufactured in Denmark. Nearby production means shorter transportation distances and lower carbon footprint and CO2 emissions.
We have opted out of using plastic bubble wrap for cushioning in shipping bags and instead deliver our jewelry in shipping bags made of Eco certified kraft paper. Our goal is for all packaging to be recyclable.
We continuously reuse storage bags from deliveries for storing jewelry in our warehouse. We save boxes and packaging that we can use for larger shipments.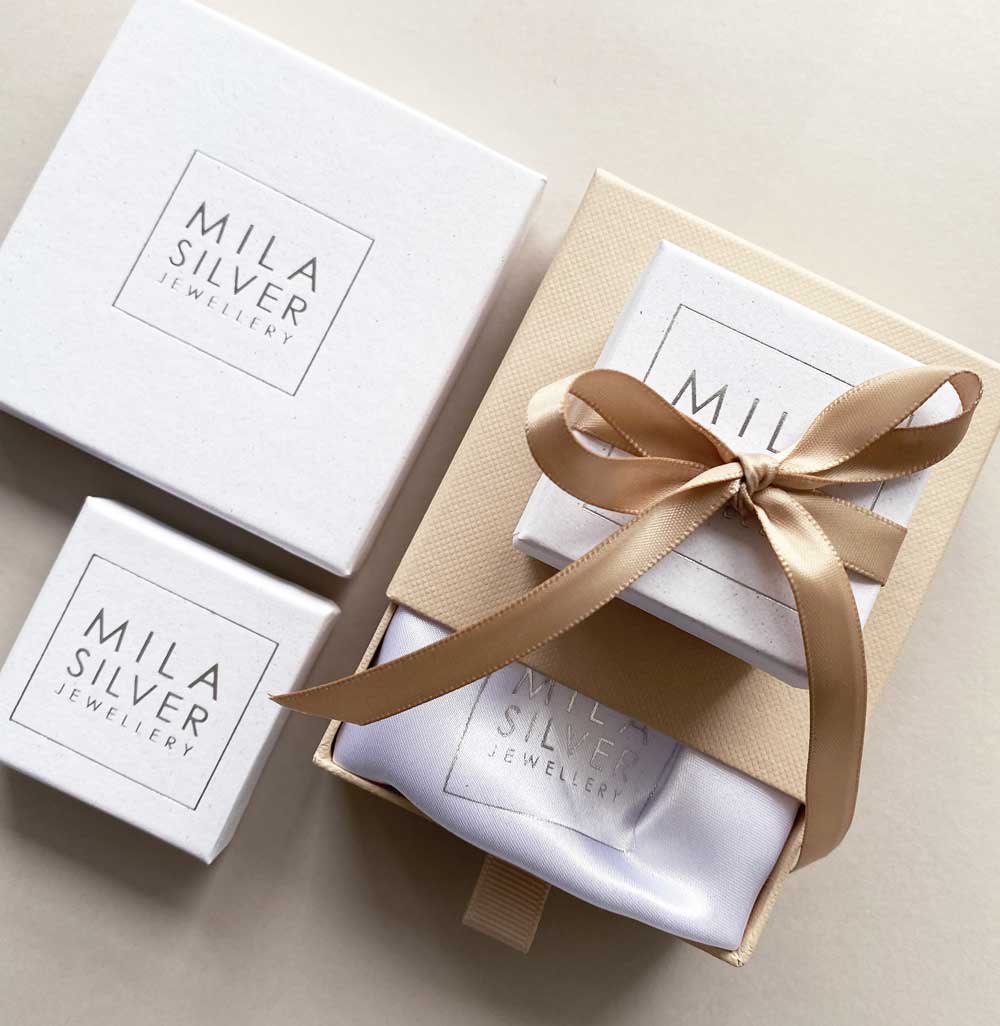 Boxes made from FSC certified cardboard & water-based glue.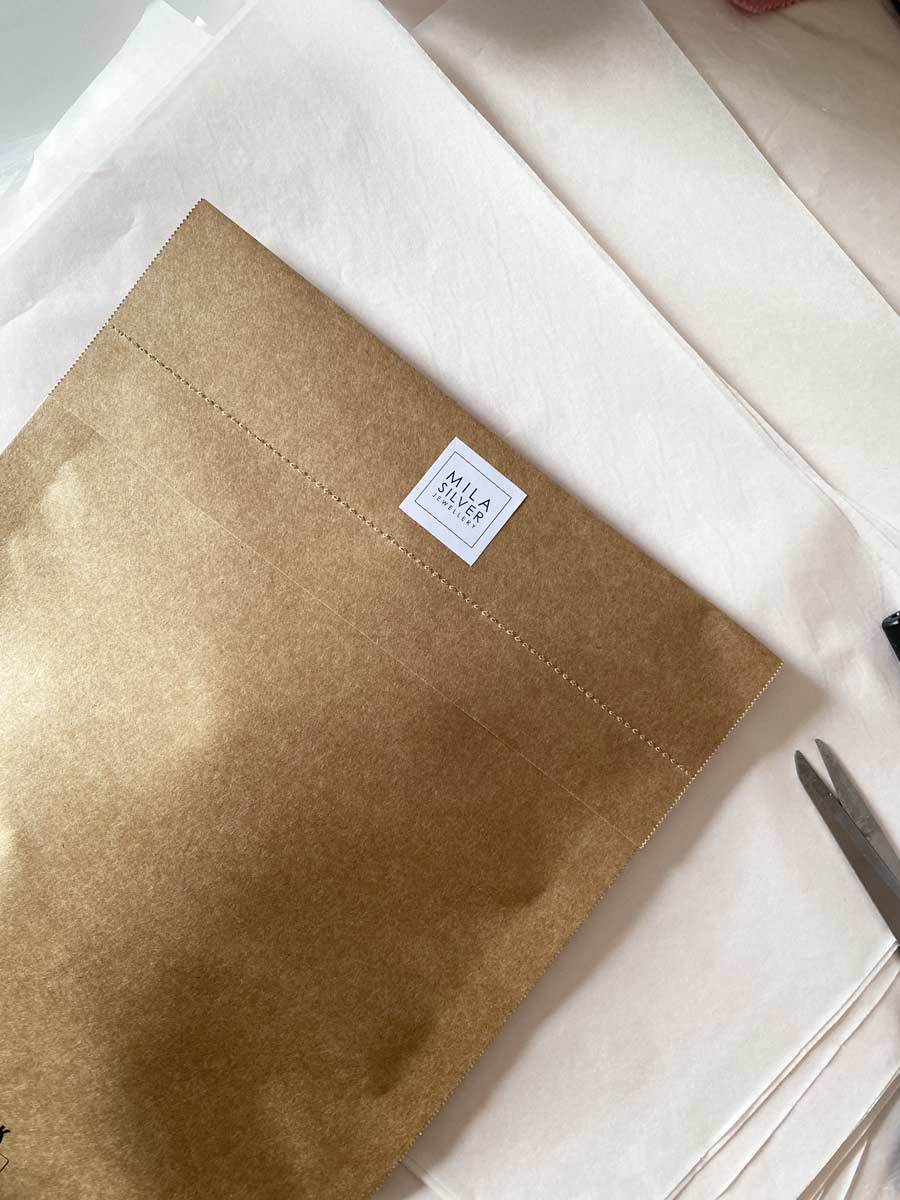 Shipping bags made of Eco certified craft paper.
/ Mila Silver